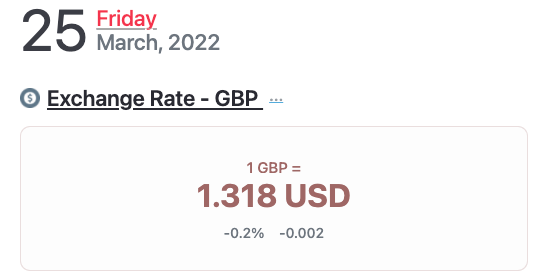 Rates
Rates continue to drop, though it's still very much a spot market with some headline grabbing rates available but for specific vessels and limited TEU.
The main carrier pricing now seems to be in line (if not below) some of the new chartered services, will be interesting to see how their pricing plays out.
As always get in touch if you want specific pricing.
XSI® - C
Report a figure of $12,761 per 40' container (FEU) dated 22/03/22 (down 1.38%)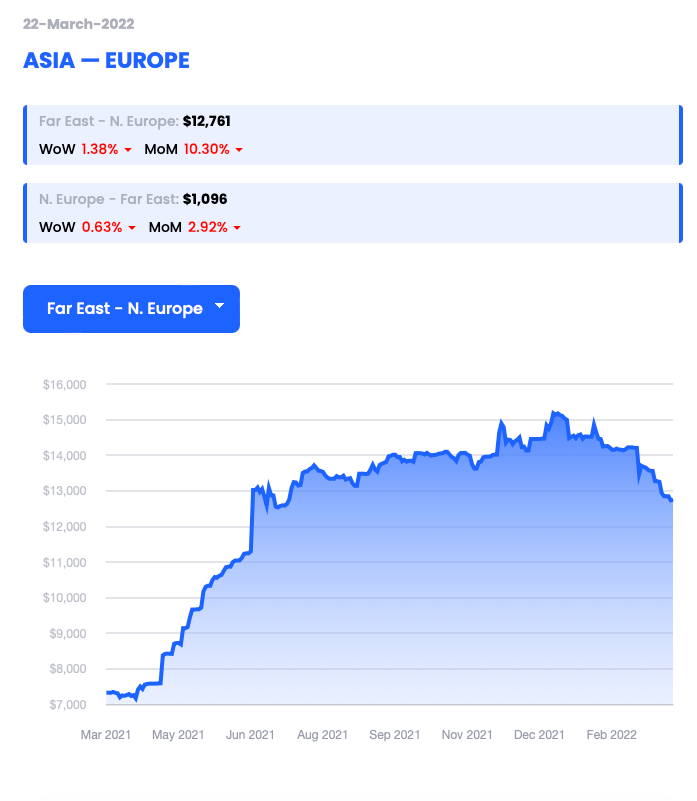 FBX
Report a figure of $12,314 per 40' container (FEU) dated 25/03/22 (down 3%)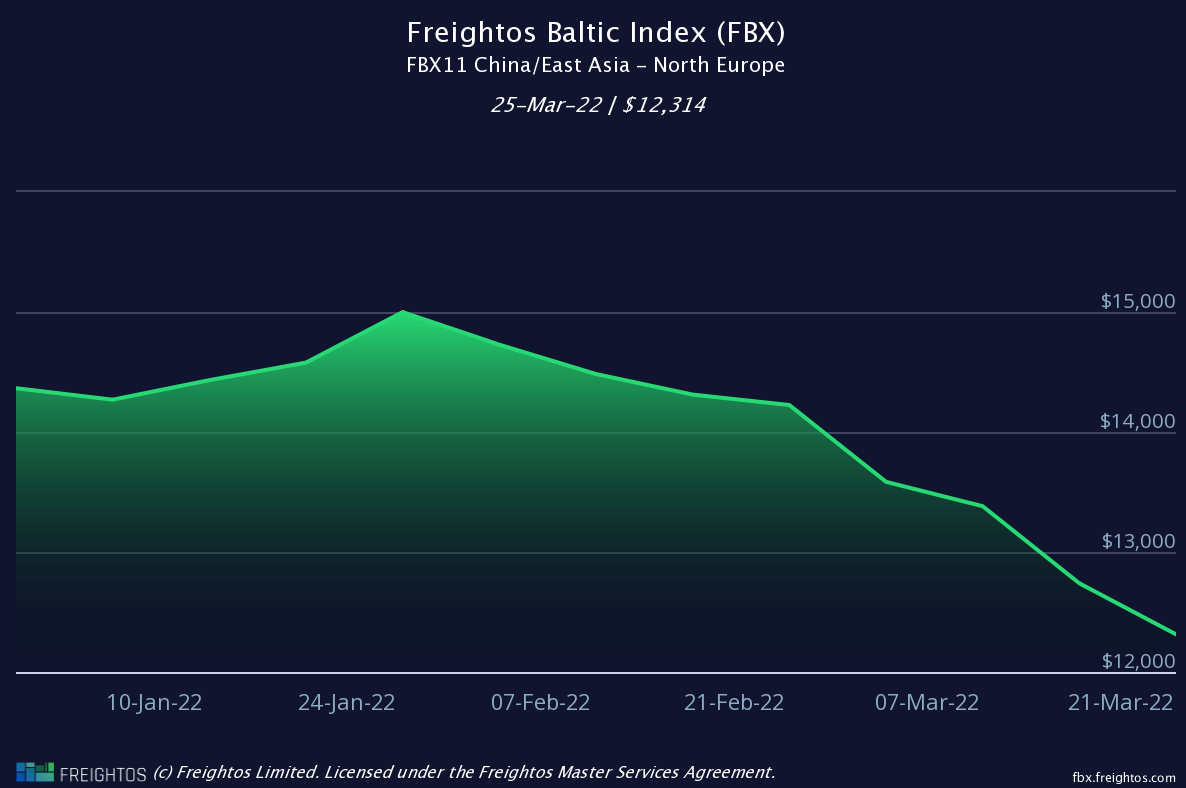 ---
News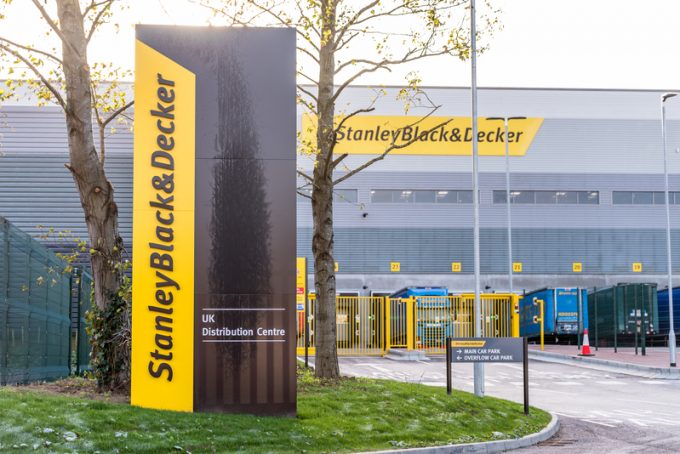 ---
Tweets