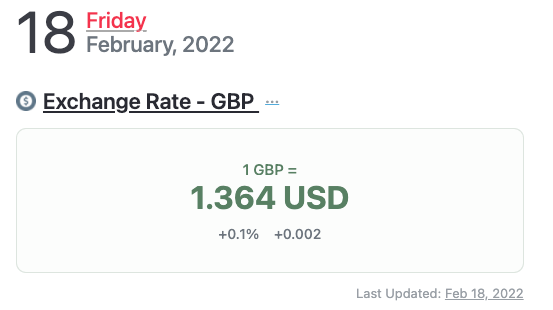 Typing this up at what is hopefully the tail-end of Storm Eunice, which has delivered the strongest wind ever recorded in England at 122mph (ca. 196 km/h). Obviously, this has knock on effects into supply chain disruptions, with ports shut & rail services suspended. There will be some good news for this industry soon…🙏🏻
Stay safe and enjoy the weekend.
Rates
Seeing signs that rates might be softening a little (it's only ever going to be a little at this point). With long term fixed deals being pushed which are a lot more favourable than the spot market, but how they will compare in 6 months is the big concern.
Spot rates are being offered at workable levels for specific sailings and for certain types of cargo.
XSI® - C
Report a figure of $14,191 per 40' container (FEU) dated 15/02/22 (down 0.47%)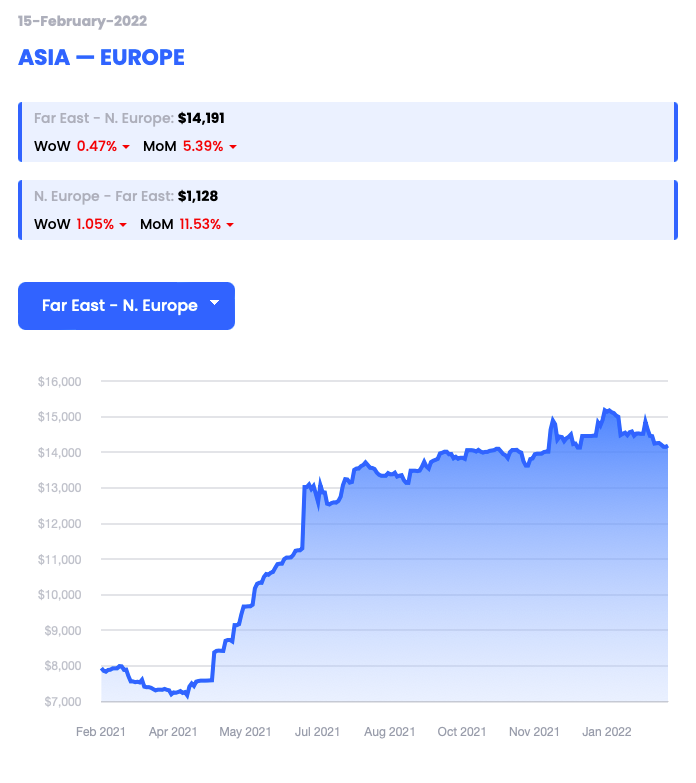 FBX
Report a figure of $14,312 per 40' container (FEU) dated 11/02/22 (down 1%)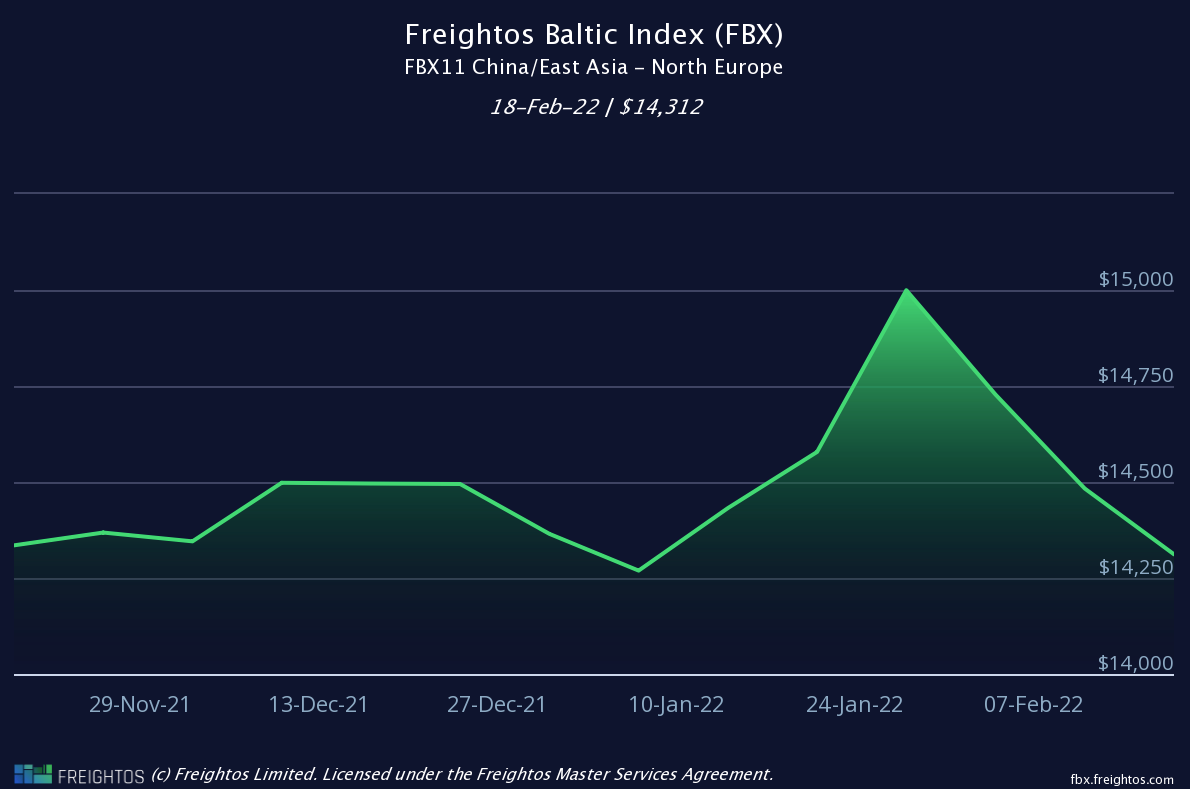 ---
News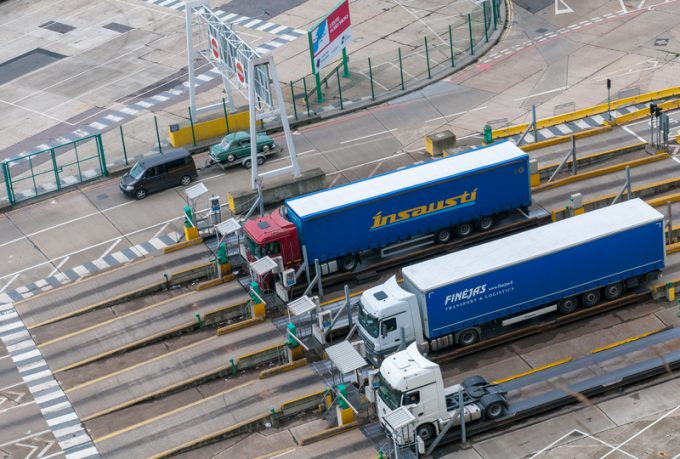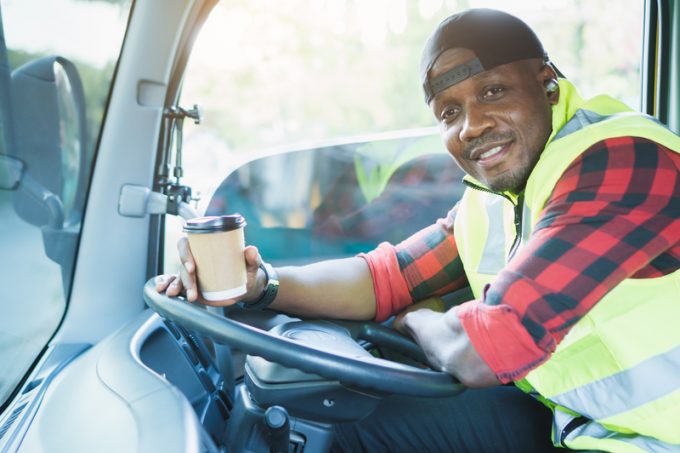 ---
Tweets