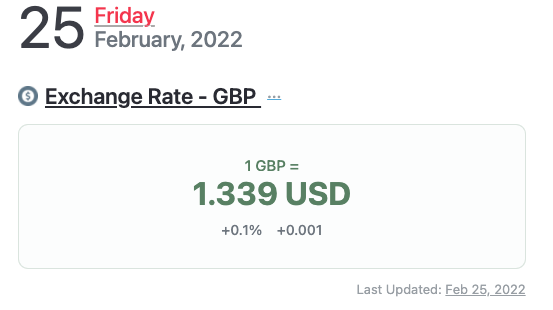 Storm Eunice came and went, to be eclipsed by another storm brewing up between Ukraine and Russia. A precarious situation that will certainly cause further disruption to supply chains, but also economies and human life.
Rates
As we were with rates right now. We are starting to see more 'special offers' from our Chinese partners, which is always a sign of rates softening a little.
The options remain rates on par with below for your traditional carriers. You can obtain a saving on these by using the new charter options, but there are a number of caveats and surcharges with these which might not make their option any more attractive.
XSI® - C
Report a figure of $14,226 per 40' container (FEU) dated 23/02/22 (up 0.43%)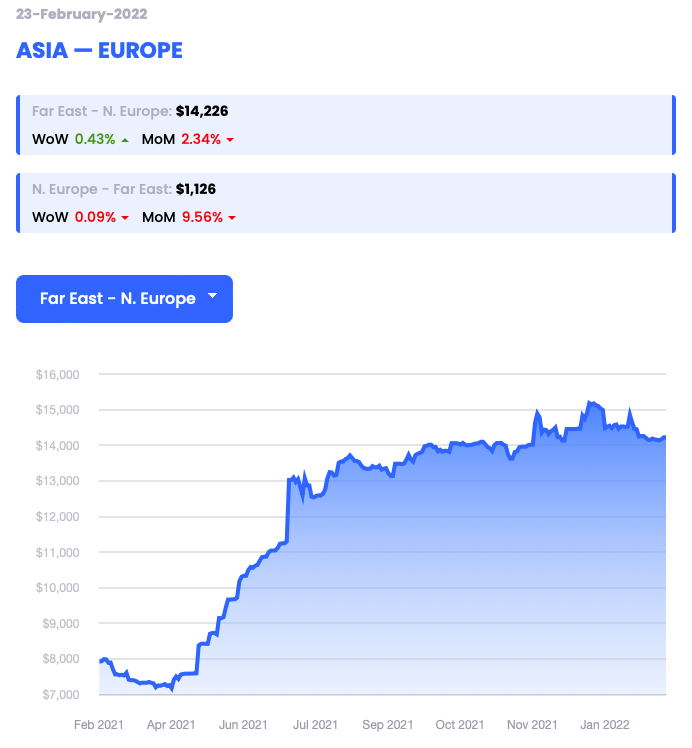 FBX
Report a figure of $14,225 per 40' container (FEU) dated 25/02/22 (down 1%)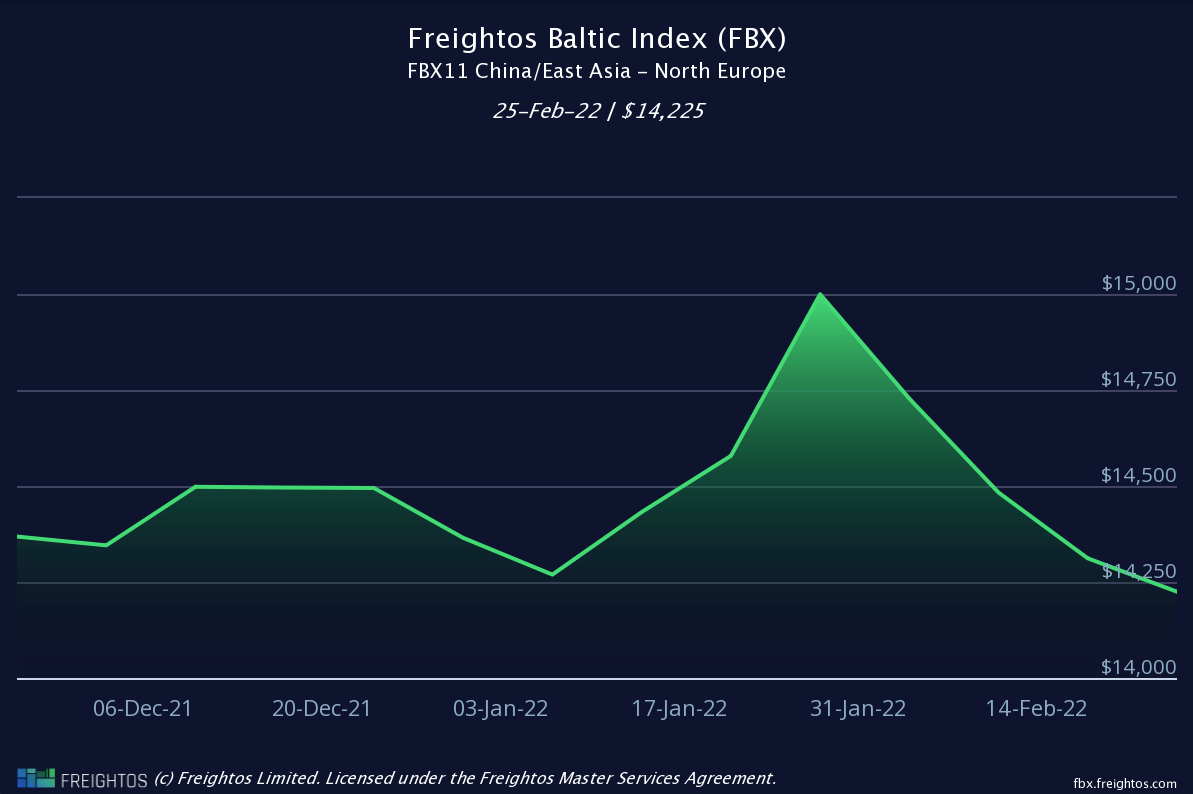 ---
News
---
Tweets