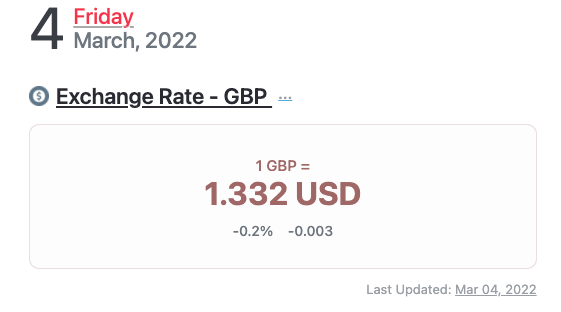 Rates
We are seeing rates continue to soften in the market, both indexes below showing a noticeable trend downwards. This is also reflected in the pricing being offered in the prepaid market from China and the Charter rates from the new services available.
It's still very much a spot market, and the more attractive rates are limited in the space available or come with restrictions on port availability or what types of cargo can be moved.
As always get in touch if you would like specific pricing.
XSI® - C
Report a figure of $13,475 per 40' container (FEU) dated 01/03/22 (down 5.28%)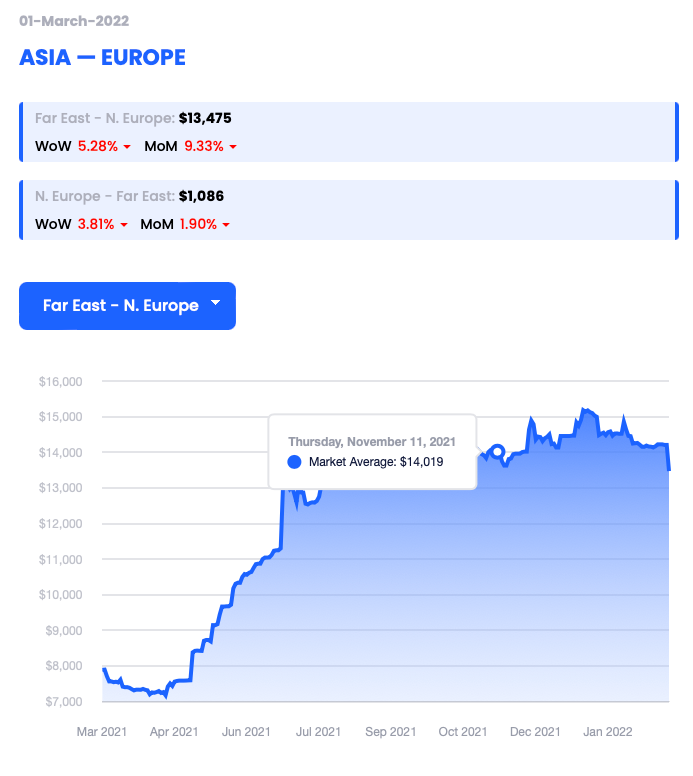 FBX
Report a figure of $13,644 per 40' container (FEU) dated 04/03/22 (down 5%)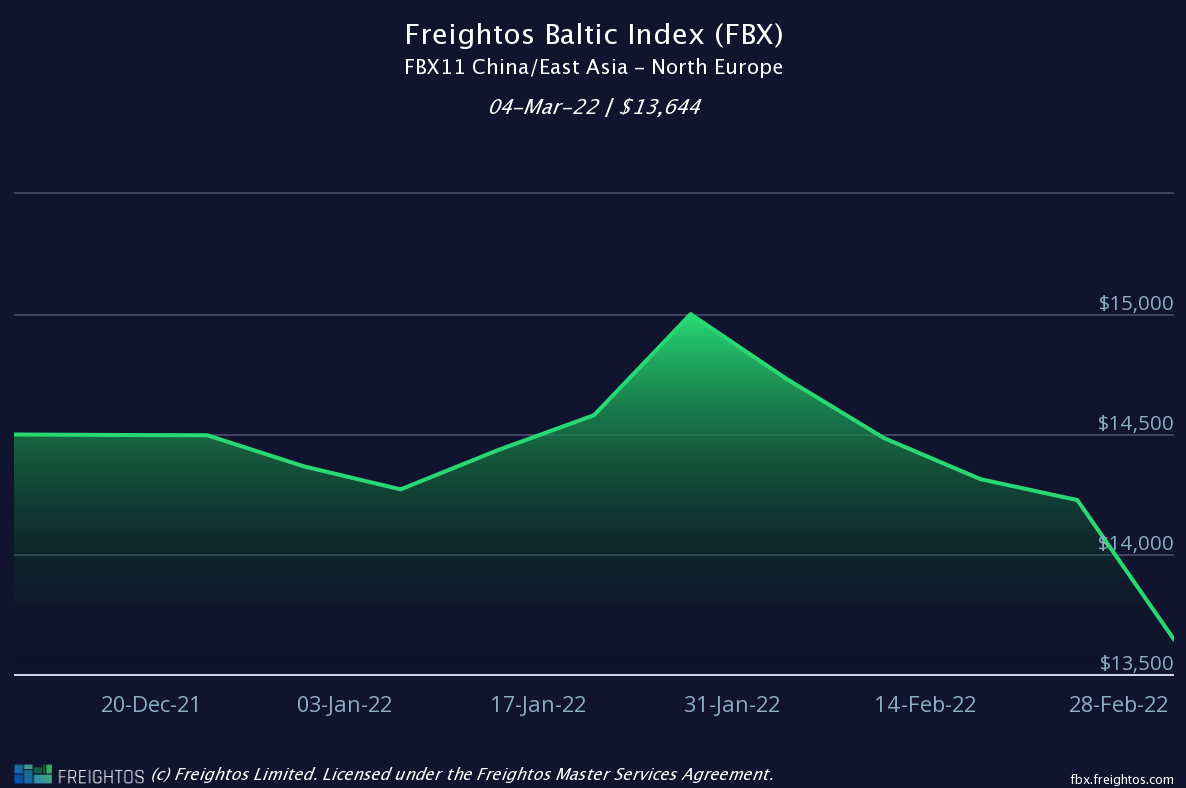 ---
News
---
Tweets